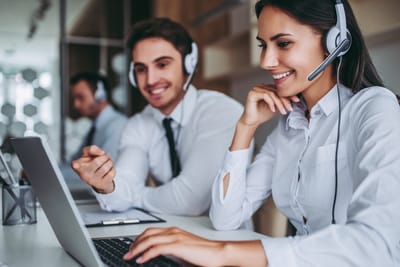 We Get Results.
With decades of experience, we deliver demonstrable results for our clients across an abundance of industries. Our incomparable outbound, inbound, and web-enabled outsourcing services are designed to improve your brand while giving your clients outstanding, efficient support.
Our Competitive Advantage
Our agents are fluently bilingual and bicultural, which ensures an experienced, diverse workforce capable of handling North American Clients.
Our world-class Call Center facilities are strategically located only 1 ½ hour from Miami, the cultural hub of Latin America and the Southeast United States.
We possess the legal framework, technology infrastructure, and professional administrative staff to quickly get your Center off to a flying start.
Your Business is our Business